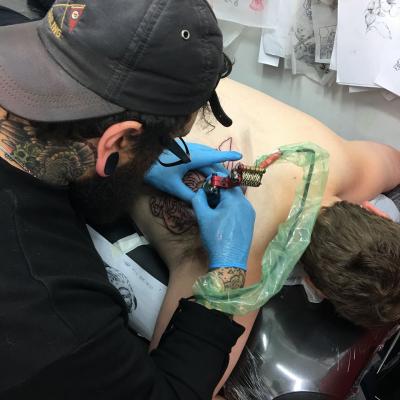 Joseph
Joseph no longer works at City Of Ink, however he does come down and guest spot with us. 
His interest in tattoo styles range from Traditional, to aspects of Japanese, blackwork, dot-work and folk art. 
Check out his Instagram for regular updates! And get in touch to find out when he will next be in Christchurch!